Our Internet Marketing Services

List of our services.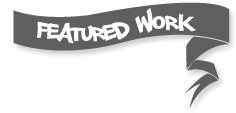 Urban Voice Media is a full service internet marketing and advertising firm located in Utah. With over 30 years of combined experience the advanced marketing team at Urban Voice Media has been making online and offline businesses in Utah and across the nation a success. We are known as Utah's leading marketing firms and have won many awards for excellent design, customer service and strategic performance. We strive to provide all of our clients with excellent customer service because we know that your success is our success.
We provide award winning internet marketing services and custom sales lead generation for businesses around the nation. Our team of internet marketing experts can help you generate the sales leads you need through strategic best in class search engine optimization. Discover why business owners around the world choose the Urban Voice way for all of their internet marketing needs.