Our Internet Marketing Services

List of our services.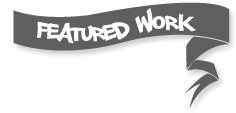 Pay Per Click Management is the process of managing pay-per-click accounts for online advertising systems used on search engines and other advertising networks. Successful pay-per-click campaigns can bring any business big or small a massive amount of highly targeted traffic and exposure online. Pay-per-click is a very competitive source of advertising. With a significant amount of bidders for just about every term the risk of losing a listing or overpayment is high. Managing a successful pay-per-click campaign is a full time and complex task. In order to maximize revenue through a highly effective pay-per-click campaign an expert is needed. In order to setup a strong pay-per-click campaign you need to know and be familiar with the pay-per-click algorithm in order to get the right listings for the right price. Once you have obtained a strong listing that gets maximum exposure for a least amount of money per click you need to focus on CTR (Click Through Rate) and be familiar with CTP (click through patterns).
Urban Voice Media has one of Utah's most advanced pay-per-click management teams and has produced excellent results for clients through out the nation. Whether you are a small business with little to invest or a corporate giant we have the skills and resources needed to obtain maximum exposure and results for the least amount of money.